About us
Karin Vial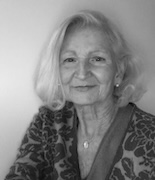 Business woman, translator, editor, 9 years editor-in-chief. As a native from Bohemia enthusiastic about the world of books – and dance.
Business high school diploma ◊ Spanish language diploma University of Madrid ◊ University degree in English & American literature ◊ intensive training in dance & bodywork, teaching assignments ◊ accredited by the London Chamber of Commerce ◊ founder member for the German UNESCO Youth Dance Organisation DaCi ◊ a publishing consultancy established
8-8-1988
◊ Diploma in Professional Screenwriting Online, UCLA University of California, Los Angeles: School of Theater, Film and Television.
Makes her home on the idyllic Hoeri peninsula, between Zurich and Constance.
[back]